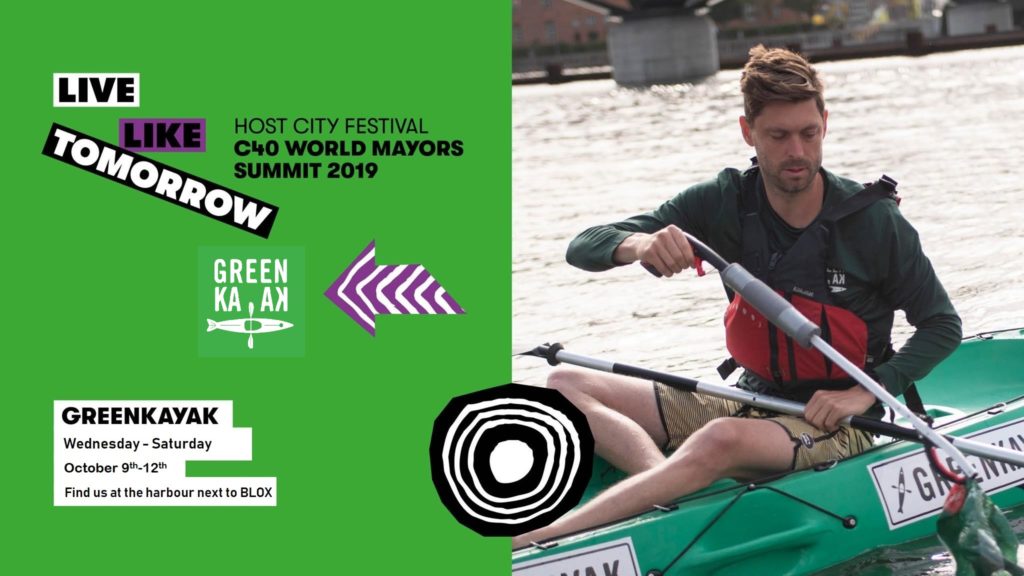 GreenKayak will be present at the C40 Mayors Summit on all days Wednesday until Saturday with the opportunity for mayors, delegates, press and all other interested to take a tour through Copenhagen's canals while picking up trash from the water. This is an unique opportunity to get to know the C40 host city from the water side and do something good for the environment.
Copenhagen invites to the Host City Festival "Live Like Tomorrow" in occasion of the C40 World Mayors Summit 2019! Live Like Tomorrow is a climate festival from 9-12 October in Copenhagen with more than 90 events, talks, workshops, and debates. Cities and businesses can do a lot but we can only truly shape great urban life and reduce carbon emissions if we all start to "live like tomorrow". Find more information on www.liveliketomorrow.dk
During four days of festival, Copenhagen downtown will turn into a living lab of sustainable solutions on how we can all step up and make climate action as our everyday choice – including going #greenkayakking.
We will bring a fleet of 10 GreenKayaks!! The pre-booking for your time on the water opens on 25th September – we will reserve some GreenKayaks for walk-in on the day, so swing by the harbor have a chat and paddle for the environment!
For delegates, press and companies: If interested in guided tours please contact info@greenkayak.org for more information!
You can find more information on the Facebook event: https://www.facebook.com/events/2123796864590829/
Thanks to the support by Realdania you can find our GreenKayak pavilion right at the water between BLOX and Langebro.
A big thanks to our partner Carlsberg who is one of our major supporters and helps us putting you on the water!