A new successful GreenKayak season has ended with 12.5K new paddlers joining our mission and collecting around 20 tons of trash from the oceans!
The 2022 Season has been a year of crazy milestones for GreenKayak.
Since 2017, we reached 50.000 volunteers and collected 80 tons of trash from the oceans.
Our volunteers had more than 100+ nationalities.
We expanded to another continent: now we have a new member of our network in Tokyo!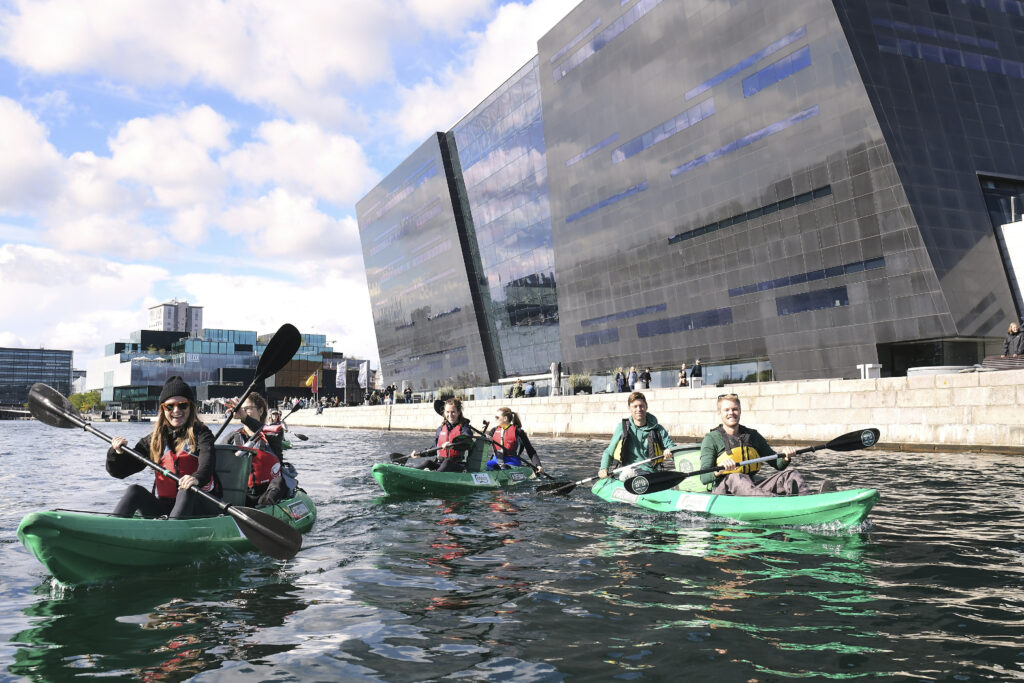 "This season proves that people want to fight ocean pollution. In a GreenKayak people take matters into their own hands and clean the local waterways" – Tobias Weber-Andersen, Founder of GreenKayak.
More facts about the concluded season
This year we have seen exponential booking growth with a peak in August. September cooled off again and showed the same amount of bookings as May. Our season runs every year from 1st May until 30th September.
About the paddlers
58%of paddlers between 18 and 29 years old
25%of paddlers between 30 and 39 years old
17%of paddlers above 40 years old
Note: We only collect data on the people booking (18+)
About the countries
Denmark: Paddlers 7551 Trash collected: 7043 kg
Germany: Paddlers 3260 Trash collected: 10261 kg
Norway: Paddlers 630 Trash collected: 709 kg
Sweden: Paddlers 958 Trash collected: 1375
Total: 12.528 Paddlers 19.388 kg Trash collected
Trash facts
Like every year, people have mostly found plastic bottles, plastic wrapping, cups, cigarette butts & wrapping, single-use items, plastic bags, cans, and polyrene.
What's new
In the life of a GreenKayak, thousands of people jump aboard and collect trash. The 2019 batch of kayaks slowly reaches their paddle life's end. We started a collaboration with a plastic design workshop to upcycle the damaged ones and give them a new future.
We started the 'Environmental Youth Education Squad' project with the coolest partners People Of 2050 and Asociația Susține from Romania. The main goal is to get closer to the young generations and educate them about the problem of plastic pollution in our seas through an exchange of knowledge across countries. The project is funded by the European Commission Erasmus+.
GreenKayak team grew and includes specialists in the area of communications, IT, and project management. Not to forget our awesome kayaking guides.
We expanded our GreenKayak Network with the coolest international member in Tokyo!
What's next
In 2023, we aim at bringing our concept to additional countries and cities in Europe & abroad!